Recognising the power of introverts
It seems that modern society prizes the extrovert above the introvert.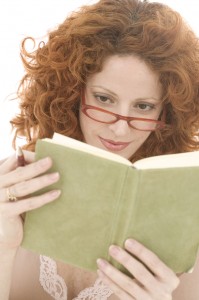 As a society we encourage people to be more outgoing, to socialise and tend to look down on those who prefer a quieter, more introverted lifestyle.
Whether you are extrovert or introvert depends on how you react to social stimulus. Extroverts tend to crave a high level of stimulus while introverts are more comfortable in environments where there is a low level of stimulus.
So to function at our best we need to have the right level of stimulus.
While it is widely recognised that the most creative people tend to be introverts, our modern educational institutions and workplaces favour extroverts. For example the movement  away from individual workstations, both in schools and offices, and towards open plan offices and children working in groups, does not create the best environment for introverts.
It's estimated that 1/3 to 1/2 of the world's population is made up of introverts.
In this Ted Talk video Susan Cain gives us a fascinating insight into being an introvert and calls for the power of introverts to be recognized, encouraged and celebrated.
The Power of Introverts – Susan Cain
Now you've enjoyed this video you will be interested to know Susan Cain has also written a book about being an introvert – click the link below
Quiet: The power of introverts in a world that can't stop talking
We'll be back soon